Previous ~ Return to Index ~ Next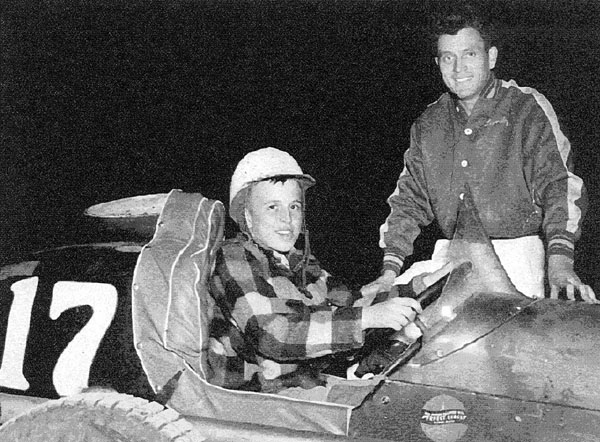 In this 1948 photograph, Landy gives up his seat to a young fan, Frank Fitzgerald.
Frank read about Landy's 50th Anniversary in 1997 (see photo below) and showed up
to surprise him. He thanked Landy for being so kind. He added that Landy was the only driver
who allowed him to carry his helmet and sit in his race car. Frank remains a fan to this day.
In July, 2005, Landy and his son Tom, paid a visit to Frank's house in Green Bay.
Frank had the following comments, which are repeated in Landy's Guest Book:
Hi Landy,

Just absolutely great web site Landy,it brought back alot of fond memories for me when I was a small kid at the DePere races and you were so great and kind to me. What a outstanding talented driver you were, the best++++++.

Arleen and I sure enjoyed your visit with us, please come again. And thank Tom for not giving up looking for the house.

GO #17,

Franklin Fitzgerald


Frank Fitzgerald, Landy and Eva Mae French at the 50th Anniversary
of Landy's Championship Season. Eva Mae was also one of Landy's fans
and family friend who watched him race at DePere.