Coming Soon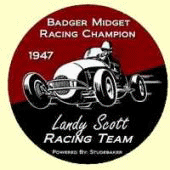 Support Our Troops

(Click here for additional photos)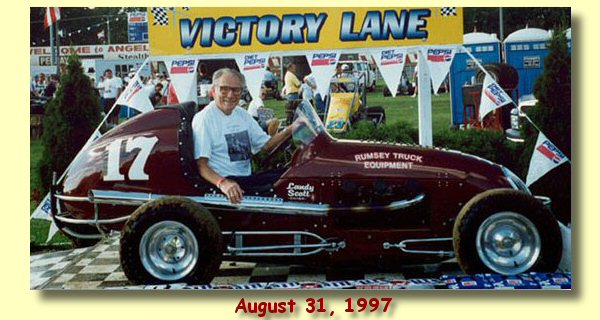 In 1996, I received a call from Dave Rumsey, of Holland Michigan, who had bought the Ole' 17. He was restoring it and wanted to know its history. After hearing of the car's stellar past, he decided to find a Studebaker Champion engine and make the car as original as possible.
I put Dave in contact with Dick Welch, the son of George Welch, of Alexandria, New Hampshire. With the 50th anniversary of winning the Badger Midget Auto Racing Association's Championship just around the corner plans had to be made and made fast.
Dick contacted Badger and proposed a celebration at their home track of Angell Park Speedway in Sun Prairie, Wisconsin. They agreed and scheduled the 50th Anniversary to coincide with their show case event, the "Pepsi 50".
On August 31, 1997, I climbed back behind the wheel of the "Welch Special", at the age of 77. The laps weren't as fast as they once were, but the excitement was the same.
A special thanks to Badger (BMARA), Angell Park Speedway, Dick Welch and Dave Rumsey for making this happen. You truly made this a memorable day one that I will never forget.

Send us your comments
Related News Article:

Vintage Welch Special Ready For Sun Prairie Midget Event